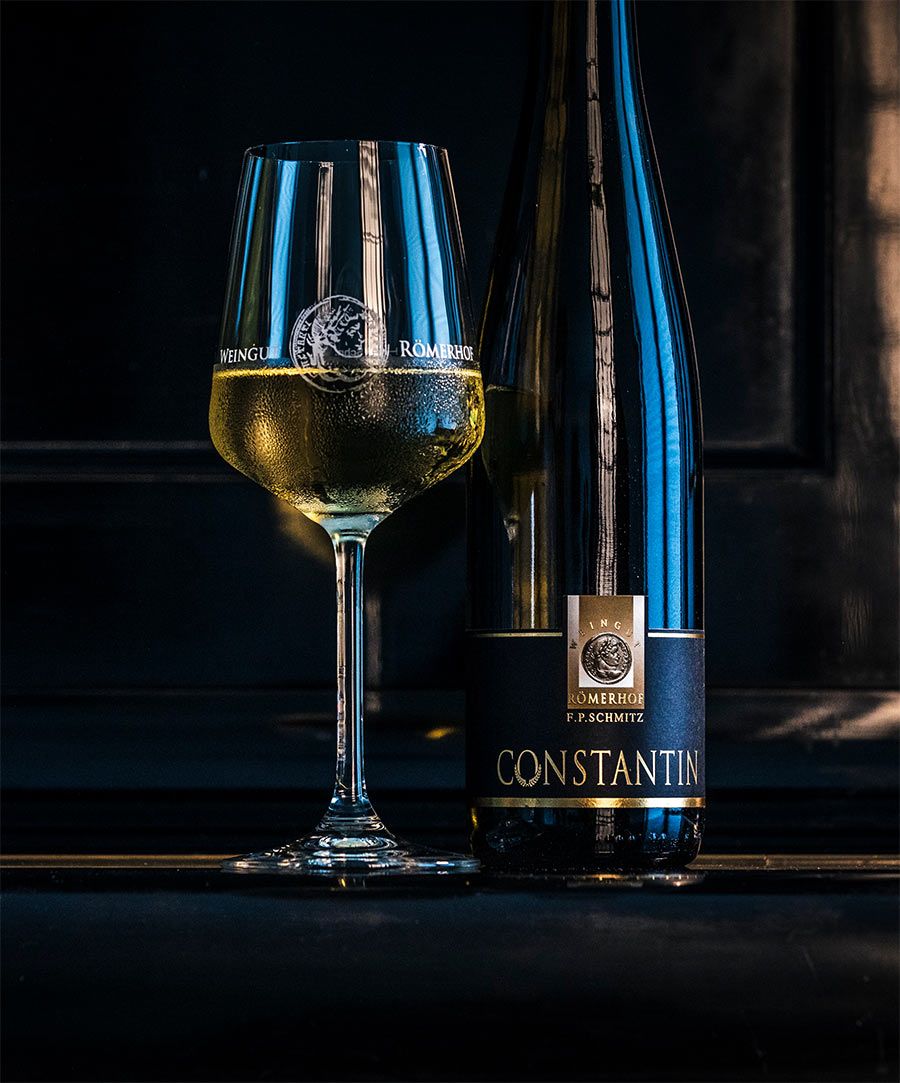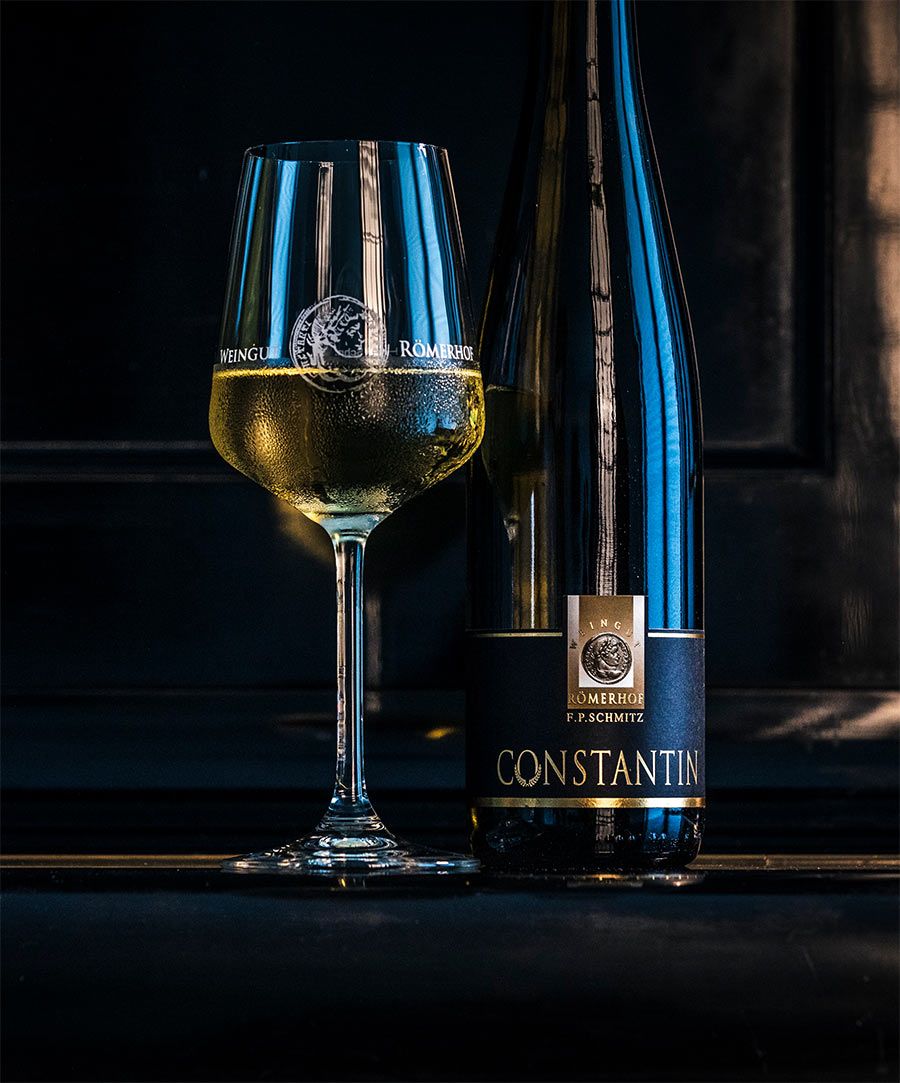 PURE MOSELLE, AT ITS BEST - THAT'S WHAT THE FRESH, FRUITY RÖMERHOF WINES PROMISE.
Directly from the winemaker, directly from the winery in Riol.
Here, everything has revolved around the favourite product wine for five generations. The adventure of experience and enjoyment begins at the Römerhof winery. The company's philosophy is largely based on the conditions of nature. It is the decisive protagonist for the quality and taste of the distinctive wines. This makes wine enjoyment unsurpassable and unforgettable. Finally, the vintage-specific character is emphasised in the ageing process, so that the wine drinker can and should be able to taste the special features of each wine year.
Long-standing traditions combined with modern progress guarantee excellent, distinctive wines. These quality criteria are the Römerhof recipe for success for the numerous national and international awards.
In addition to the main grape variety Riesling, the innovative winery has specialised in the cultivation of other international grape varieties in recent years: Pinot Noir, Early Pinot Noir, Pinot Blanc and Sauvignon Blanc - they all spark a desire for more.
Römerhof - wine - that is Mosel in its authentic form.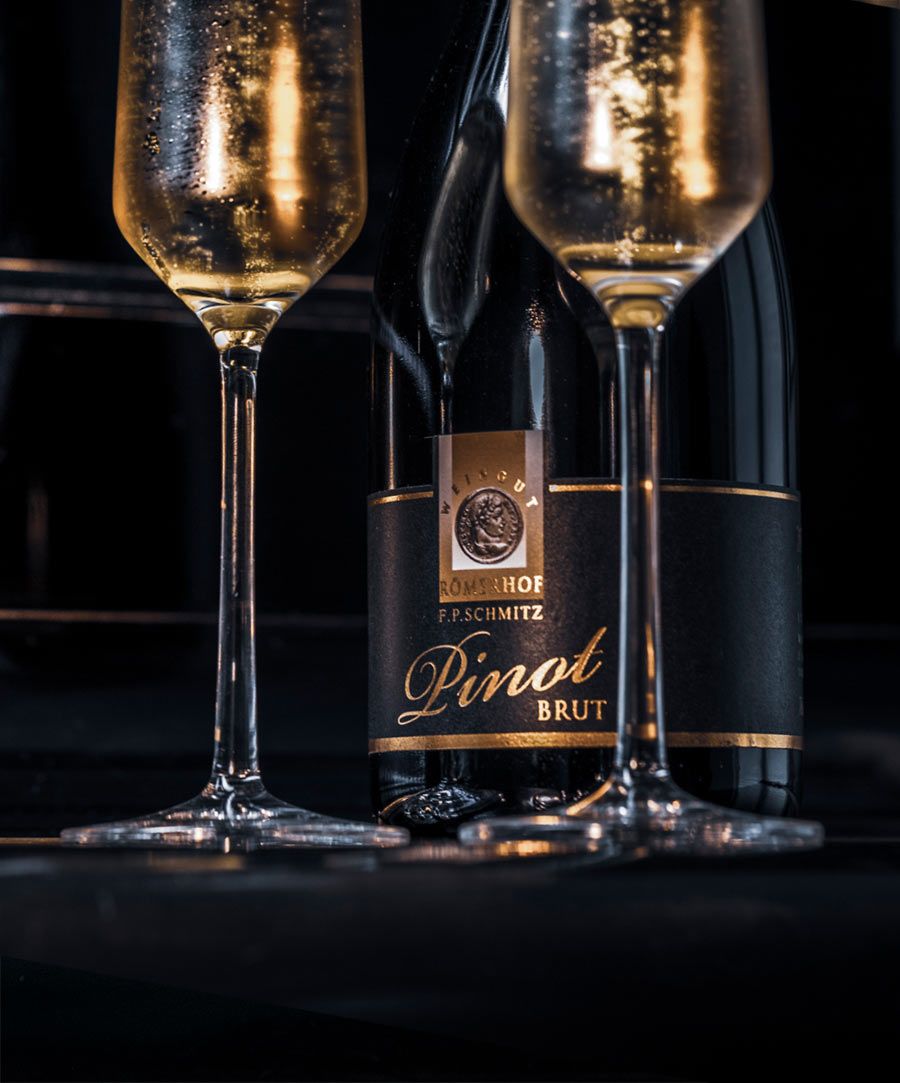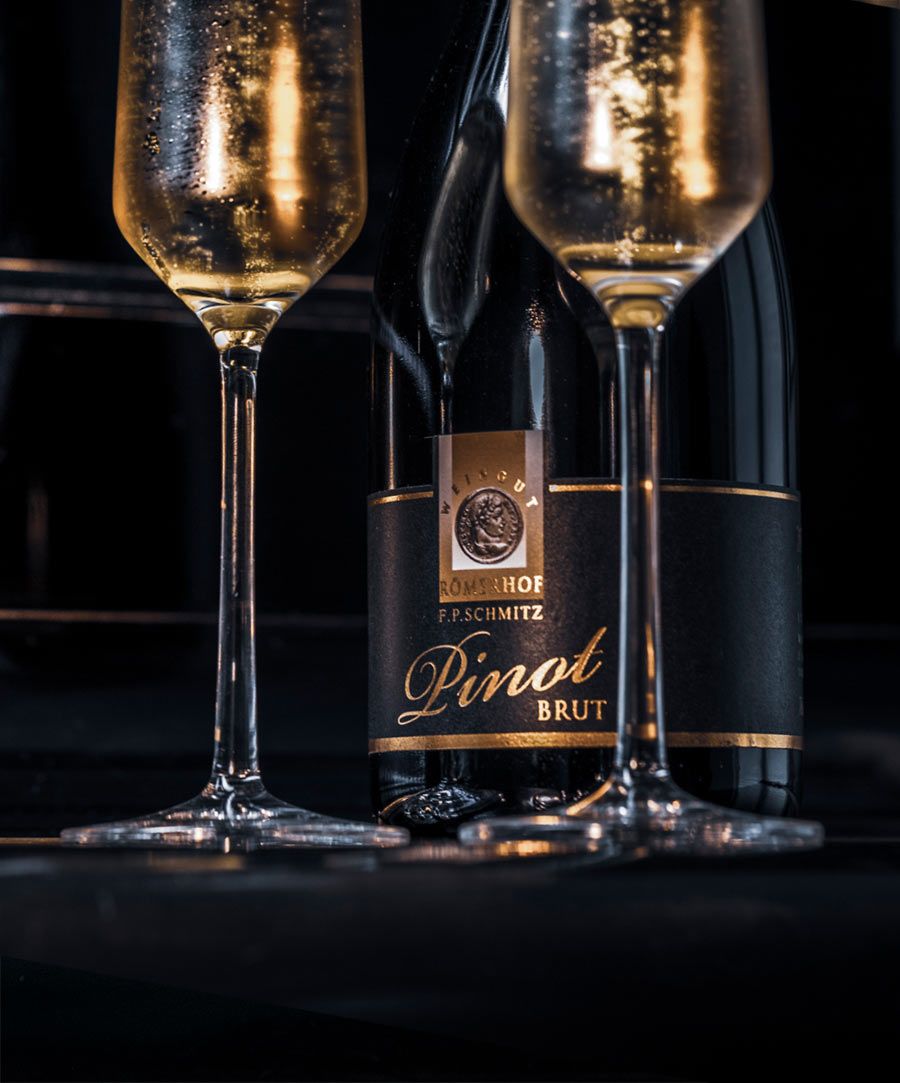 RIGODULUM - THAT'S THE NAME OF THE TOP-CLASS RÖMERHOF SPARKLING WINE.
Traditionally vinified according to the Champenoise method.
Created from selected grapes from mineral slate sites.
Impressive finesse paired with astonishing elegance.
Sparkling, lively, stimulating.
Produced since 1984 - the long tradition promises care and craftsmanship.
The profound Römerhof experience guarantees perfect sparkling wine enjoyment.
A sparkling experience of a special kind, for an outstanding occasion. For exceptional people.
Top-class sparkling wine has a name: Rigodulum.
Vineyards
Each individual wine reflects the peculiarity of the different clay-slate soils of the unique sites.
Römerhof wines grow on distinctive, exceptional terrain.
Sun-drenched, on impressive steep slopes with incomparable slate soils, the great terroir can be tasted.
Handwork is still in demand here.
Craftsmanship, care and passion.
It is all about enjoyment, which is unmistakable.
The Römerhof wines grow on the famous slate slopes of Schweicher Annaberg, Longuicher Maximiner-Herrenberg, Mehringer Zellerberg, Mehringer Blattenberg and in the Rioler Römerberg.
Welcome to the world of wine lovers.